Pittsburgh groups march for women, diversity, voice concerns with Trump
Organizers had estimated 400 attendees in their permit application, received around 4,000 RSVPs via social media, and attendance appeared to be close to the latter number.
Guy Costa, the city's chief operations officer, estimated that the participants numbered 25,000.
Organizers said it was one of 673 marches today in 50 states and 80 countries, with an estimated 2.2 million participants.
The thousands of women and men marched peacefully down Fifth Avenue, carrying signs with slogans including, "Cervix says not my prez," "Russian hacked Putin backed" and "Make America Think Again."
Market Square was packed, nearly wall-to-wall.
There, Mayor Bill Peduto said that he met with other mayors in Washington, D.C., early this week, and there was a sense that cities will be on their own during Mr. Trump's administration.
He added that there are no laws that can take away compassion, and that Pittsburgh is a city that shares and shows love.
Also around 11 a.m., near East Liberty's Penn Plaza apartments, a gathering called the "Our Feminism Must be Intersectional Rally/​March" began.
On the site where a controversial new Whole Foods Market has been slated for construction, more than 500 people gathered to support women of color, LGBT and non-binary people, non-able-bodied people and what they referred to as other oppressed populations.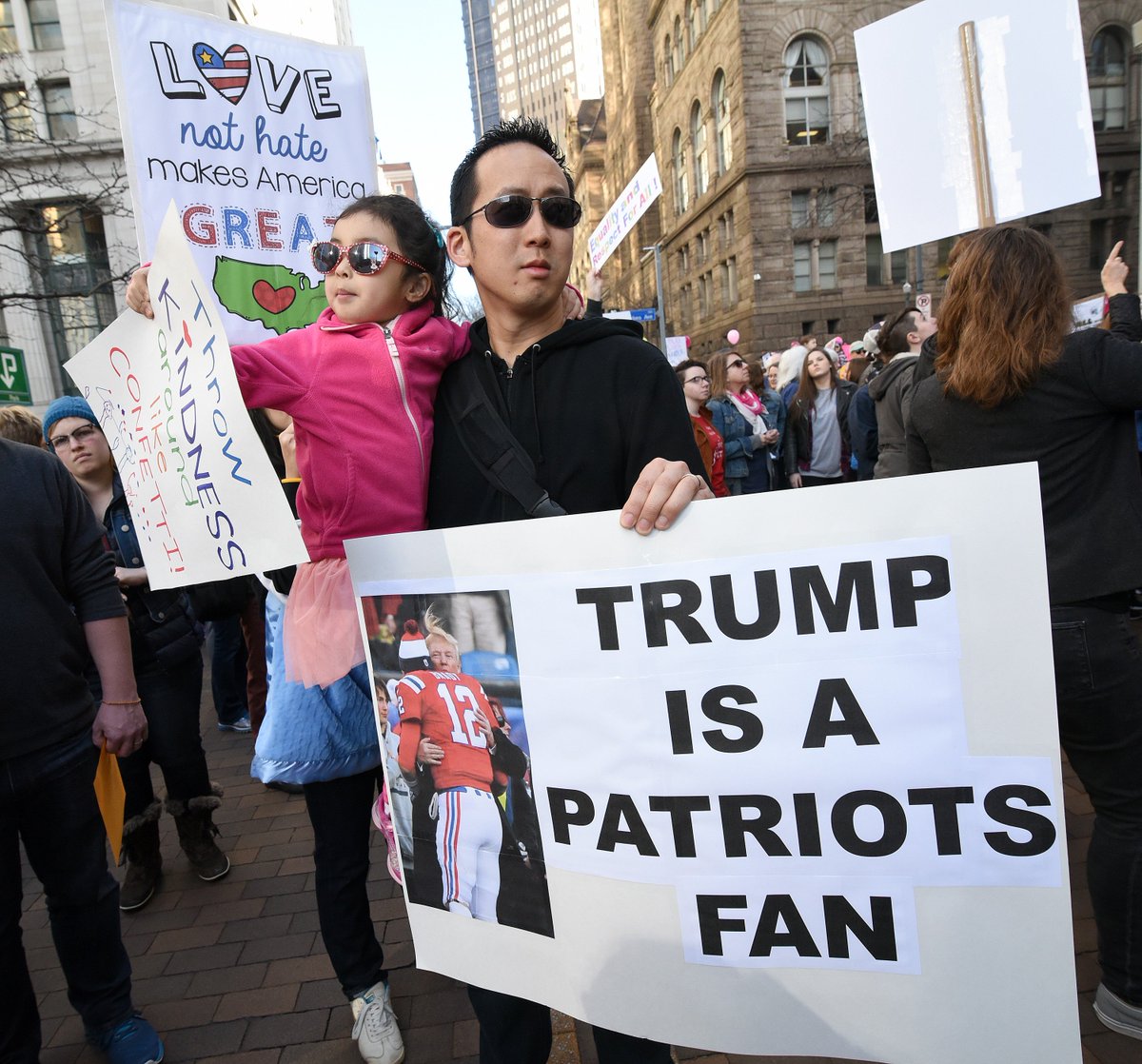 Thank you for marching today, if you did.
(WAPO is saying the global total was "more than a million".)
More than 2 million people across the world, led by hundreds of thousands who overwhelmed the nation's capital, protested the first full day of President Trump's tenure Saturday.
What began as a Facebook post by a Hawaii grandmother the day after Hillary Clinton's loss in November's election blossomed into a massive protest uniting people of all ages, races and religions who crowded downtown Washington.